The best Iberian pork cuts
 Our facilities are equipped with the latest technologies for packaging, labeling and freezing meat and with our traceability system we control and guarantee that the product arrives in optimal conditions.
Each of the parts of the cut, "presa", "secreto", sirloin, "pluma"… has its own organoleptic characteristics, which are revealed in an important way once cooked, but with the common denominator of its flavor so characteristic of Iberian meat .
The best treatment for the best meat
Our commitment is to provide select and trustworthy cuts. Therefore, in order not to lose the cold chain and so the product maintains its best properties when thawed, it is recommended that your orders be frozen.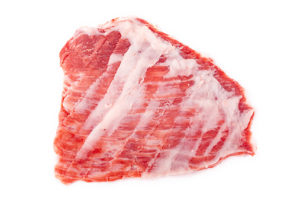 Iberian "Secreto Barriguera"